This is what our family room looked like shortly after we moved in a couple of years ago. I haven't shared many pictures of this space because it hasn't been my favorite.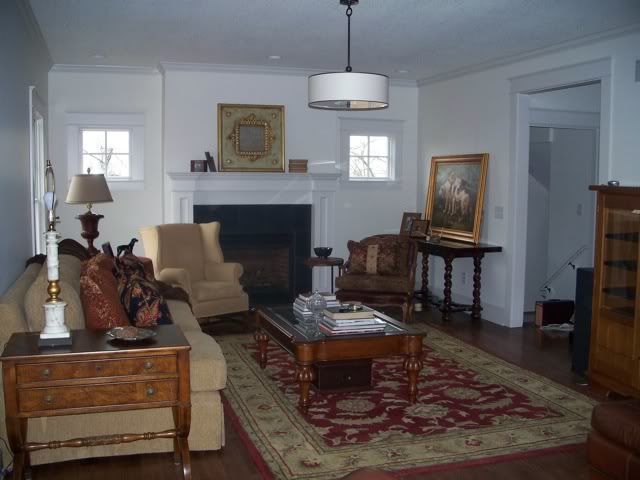 This is what it has evolved into and looks like today. For me the biggest difference has to be the rug. The colors of the larger rug were really dating the room. There are plenty of things I would still like to
add or change but I'm definitely liking it better.