Suzanne Kasler is one of my favorite designers. I'm always inspired by her work. I'm sure everyone is familiar with this Atlanta home she decorated that was published in
House Beautiful
.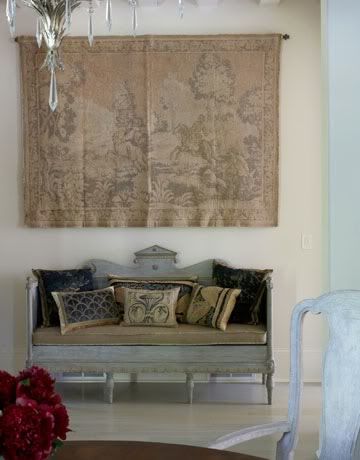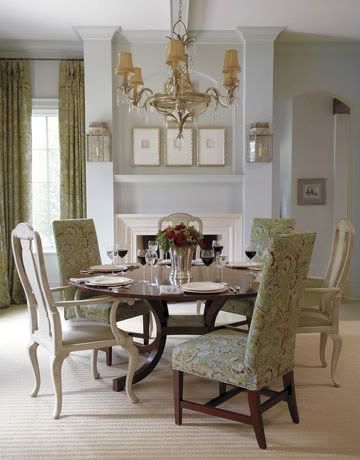 Well as luck would have it I recently ran across the real estate listing for this house here. Looking at the real estate photos you get a better feel for the actual layout of the home. It seems that sometimes real life is much different than a magazine shot. In the magazine photo there are chairs on either side of the front door with framed art above. They are gone from the real estate photo.


The left side of this room is shown in the magazine with a sofa against the wall and several different sunburst mirrors hanging above it. I guess I never realized that this is actually one big room. I always thought this was two different spaces. The modern art above the fireplace has been replaced with a more traditional piece.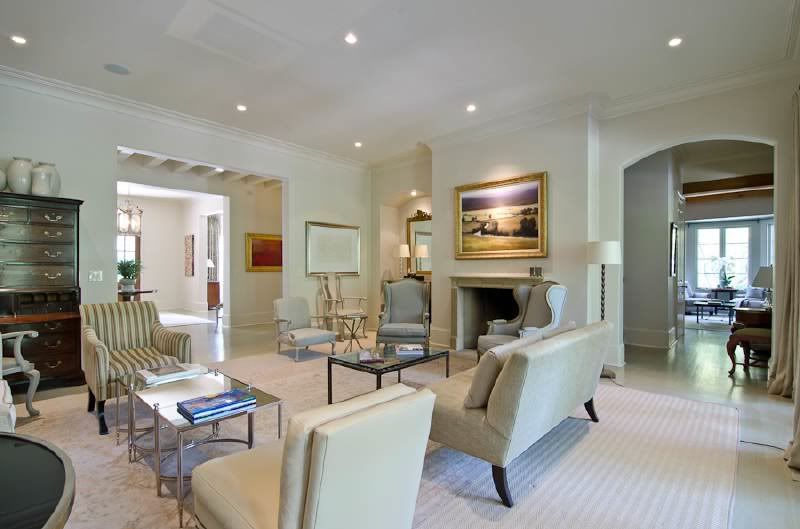 It's very interesting to see images of the hearth room. When your looking at the magazine you really have no idea that's even there.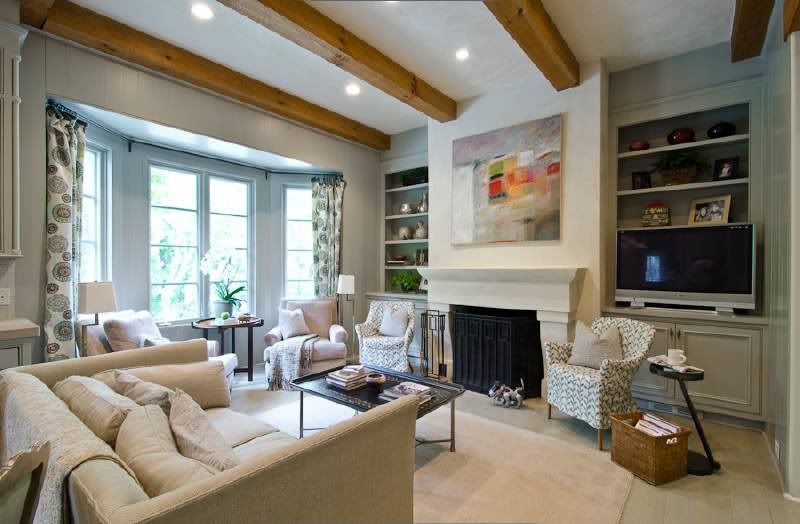 The dining room looks nearly identical. The flowers have been replaced with orchids. In the magazine photo the wood and upholstered chairs are mixed around the dining table.


This room looks nearly identical as well.


In the magazine photos there is a different bed and different art work in this room. I'm surprised to see that ceiling fan too!!


I really love the striped walls. I'm not sure if this is paint or wallpaper but I do think you could achieve the same affect with paint.